The perfect Sentimental Gift! Your home, the home you grew up ......perfect for housewarming gift, anniversary, Christmas......

email me the photo(s) @ SueDaly22@gmail.com

Detailed pen & ink illustrations with or withour watercolor added.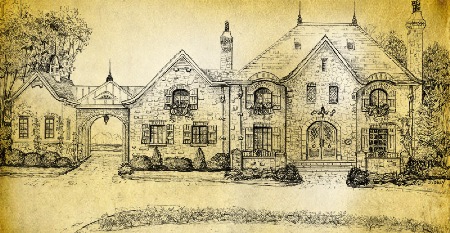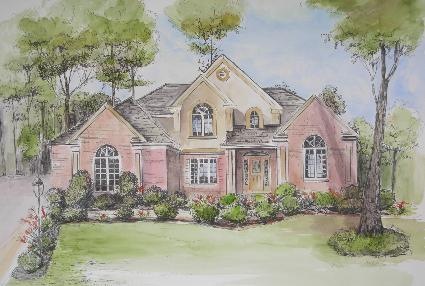 How to order yours

Take a picture that shows the entire house if possible. Please also include others if available showing details and unique features. (I use my discretion but please let me know of anything you would like left out, added, or changed; add flowers, change house color, or seasons.

If you are within 10 miles of Barrington, Il & would like me to take the photos - add $10.00 and send me the address.

Choose the size and decide if you would like it in black & white, pen & ink only or with watercolor added.

See price list to determine cost.

Mail or email the photos to me with a check in advance (SORRY- no longer accepting credit cards) or through Paypal Please include $6.95 for priority shipping & handling on sizes up to 12 X 16. & $8.95 for up to 18 X 24. $12.95 for larger sizes.

Your completed drawing will be mailed to you by priority mail in approximately 14 days unless notified.

Illustrations will be matted in black, backed with foamboard & wrapped in a protective acetate clear envelope.

GIFT CERTIFICATES AVAILABLE ANY Size Fits All!

Realtors ~ contact me about quantity discounts.

Builders - an additional $50 or more added to illustrate from plans

Please note that the sizes listed below are the overall matted size of the piece & would be the size of the frame. The illustrated image will be smaller. I.e. the 8 X 10 would have an image of approximately 5 X 7.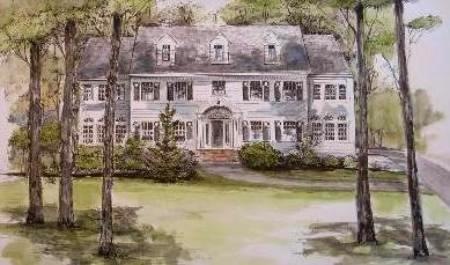 SATISFACTION GUARANTEED

PRICE LIST for HOME PORTRAITS & All Other Custom Illustrations


Size Black & White Pen & Ink Rendering With Watercolor

8 X 10 $65.00 $120.00

11 X 14 150.00 225.00

12 X 16 220.00 275.00

16 X 20 300.00 350.00

18 X 24 400.00 450.00

24 X 30 500.00 550.00

28 X 36 650.00 750.00

Click here to email me your order.

Custom Cards Can be Ordered ~ after illustration is completed.

25 - 4 X 5 note cards with envelopes = $55.00

25 - 5 X 7 notecards with envelopes = $75.00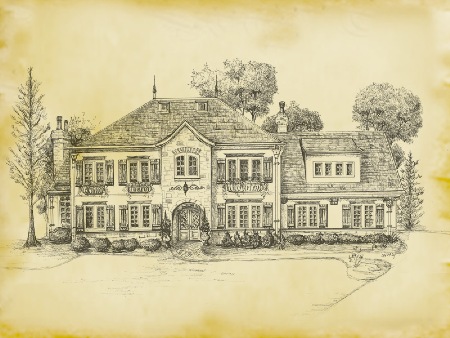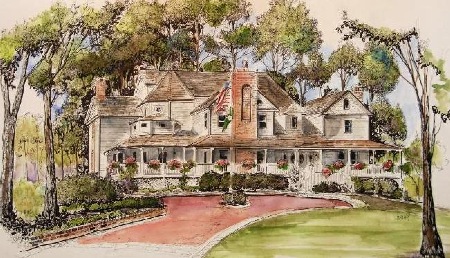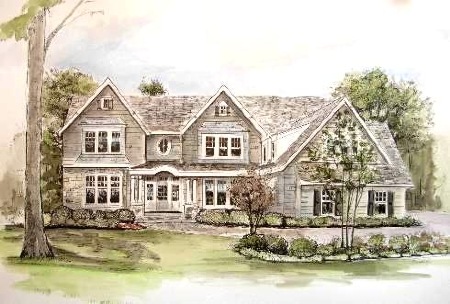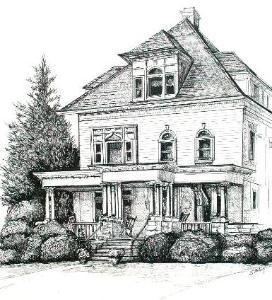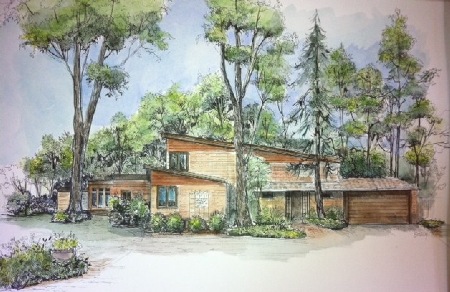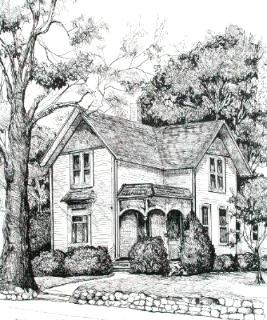 The examples below show the same home in both pen & ink & pen & ink with watercolor